Houston Fire Alarm & Systems Planning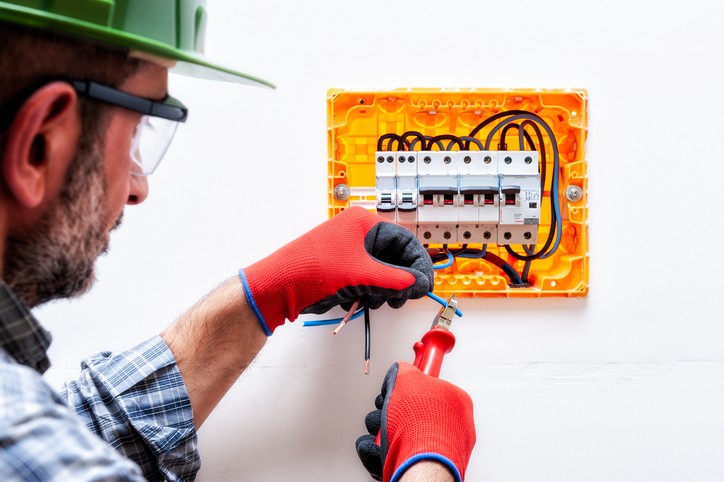 Houston Fire Alarm Planning & Installation
Fire System Planning
A fire plan is required for new installations in the Greater Houston Area. BLTI will coordinate with the planning agency in order to create a commercial fire alarm system that meets all state and local fire codes. BLTI specializes in maintenance and fire alarm construction. Our services include the design and engineering of fire alarm systems and life safety devices per code, as well as the programming and testing of fire alarm systems. We also provide project management, maintenance & troubleshooting, and monitoring.
Fire Alarm System Installation

Our licensed technicians can install your business's fire alarm system if it has been properly designed and you have a plan.
Service, repairs, inspections & maintenanceInspections & Maintenance
We will take care of all your fire alarm and suppression inspections, as well as scheduled and unscheduled fire alarm system maintenance. This will allow you to get on with what you do best:
Service & Repairs
No matter how small or large the job is, our skilled technicians will ensure that your commercial fire alarm system runs smoothly again. We can service sprinklers and fire extinguishers as well as smoke detectors.
BLTI is a trusted company. We are experienced in both retrofit and new construction, with specialties in code compliance as well as design-build construction services. BLTI is well-qualified for any fire alarm project.
Monitored Systems
Expert off-site monitoring. We are available to help you with any emergency. Give us a call today
Call us: 832-698-8000
Expert Staff, Exceptional Service
BLTI has a staff that is unmatched. With over 25 years of experience in the fire alarm and life-safety industry, we bring many years of business and operational experience.
Committed To Continuous Improvement
BLTI has a commitment to quality. Every project is a testament to our passion for the job. BLTI relies on teamwork, planning, organization, industry knowledge, and industry expertise to provide the best fire protection systems for the Houston Area.
At BLTI, our number one goal is to exceed customer expectations. We are proud to build and maintain relationships with customers throughout Houston and the Gulf Coast. BLTI is available to meet your life and fire safety needs. Call us today to learn more about making your building safer for people and their belongings.
By accepting you will be accessing a service provided by a third-party external to https://www.blti.com/